The Barrier Island Center Sponsors Great Nature Events For January – February 2015!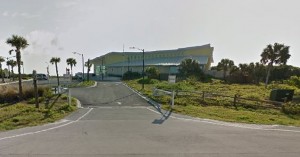 The following article is provided by the Brevard Parks Department and provides details about some of these unique opportunities to enjoy nature. Some of the events have a small fee, but many are free to attend. Take a day to enjoy the beach and learn more about our local environment with these upcoming excursions.
Article from Brevard Parks Department:
"New Year, New Earth" Events Planned for Barrier Island Center
MELBOURNE BEACH, Fla. – The Barrier Island Center, South Beaches Region of the Environmentally Endangered Lands Program, invites you to kick of the New Year with "New Earth" events. All Events Are Free Unless Noted "*."
Maritime Hammock Guided Hike — Saturday, Jan. 3, 1 p.m.: Enjoy a 3-mile trek through "New Earth" with Naturalist Jay Barnhart. Meet at 6200 S. Highway A1A. Call to enroll.
Saving Seahorses Through Citizen Science — Saturday, Jan. 10, 11 a.m.: Learn what you can do to help conserve these amazing fish! Featuring live baby seahorses! Please call to enroll.
New Earth – Environmental Research and Action — Saturday, Jan. 10, 2 p.m.: Join Ashley Miller, executive director of Stella Maris Environmental Research, as she unveils the "New Earth."
Friends of ACNWR and "Green Fire" Screening — Sunday, Jan. 11, 2 p.m.: Public meeting of the Friends of the Archie Carr NWR followed by documentary film "Green Fire: Aldo Leopold and a Land Ethic for Our Time" with guided discussion.
Shorebird Survey — Tuesday, Jan. 13, 8 a.m.: Join Doug Sutherland, seasoned shorebird surveyor, for a beach birding walk 'n talk. Please call to enroll.
TreeCat – Meet the Author, Eco-art and More! — Saturday, Jan. 17, 11 a.m.: BIC volunteer and children's author, Jackie McFadden, will explore environmental themes in her first novel through eco-art, interactive reading, and thematic snack. Copies of TreeCat will be available for purchase and signing. Please call to enroll.
Holistic Health – Sunday, Jan. 18, 2 p.m.: Learn the secret to good health with Shawangunk Nature Preserve Co-founder Tim Behrendt! Please call to enroll.
Oyster Mat Making – Wednesday, Jan. 21, 10 a.m.: Help Brevard Zoo restore oyster habitat to the Lagoon.
UCF Marine Turtle Research Presents — Saturday, Jan. 24, 2 p.m.: Learn how important sea turtle walks are to our local economy with graduate student Kendra Cope.
BIC Book Club – Wednesday, Jan. 28, 2 p.m.: Discuss Global Girlfriends over refreshments. Call to enroll.
*Leaf Gourd Eco-Art – Thursday, Jan. 29, 2 p.m.: Welcome back Peg Spencer Behrendt, Co-founder of Shawangunk Nature Preserve! Cost $27. Enroll by Jan. 22.
Touch Tank – Saturday, Jan.31, 1 p.m.: Interact with our diamondback terrapin turtles and more!
*Sustainable Fishing — To enroll please contact local fishing pro John Detner at (321) 777-5554, jdetmer1@att.net
Surf Fishing 101 – Tues., Jan 6, 1:30 p.m.
Surf Fishing 102 – Tues., Jan 13, 1:30 p.m.
Cost $40 for both classroom clinics.
Long Distance Surf Casting
Tuesday, Jan. 20, 1:30 p.m.
Learn to cast on the beach. Cost $30.
"Sea Turtles Dig the Dune…and More!" — Saturday, Feb. 7, 10 a.m.: Take action to help protect our dunes and restore sea turtle nesting habitat by planting sea oats throughout the Archie Carr National Wildlife Refuge.  Coastal residents will receive free seedlings and permits. Refreshments will be served at 12 p.m. with a special presentation by Larry Wood, Palm Beach Zoo Conservation Biologist, on his research to conserve the endangered hawksbill sea turtles off south Florida's coast. Space is limited. Call to enroll by Fri., Jan. 30.
*Tee Off for Turtles…Saving Sea Turtles One Swing at a Time!" — Saturday, Feb 28, 1 p.m.: Sea Turtle Conservancy's 3rd annual sea turtle awareness and fundraiser golf tournament at Aquarina Country Club, Melbourne Beach. Check-in begins at 12 p.m. followed by a shotgun start with a scramble format and lots of turtley fun contests. Foursomes $280, Individuals $70 includes a goody bag, raffle chance and cash awards cookout. Entry and hole/cart sponsor forms are due by Feb.14 and are available at www.conserveturtles.org
The Brevard County Environmentally Endangered Lands Program's Barrier Island Center is centrally located in heart of the Archie Carr Refuge in South Melbourne Beach at 8385 South Highway A1A. The Barrier Island Center operates in collaboration with the Sea Turtle Conservancy to provide hands-on educational experiences for visitors to the Refuge through interactive exhibits, nature films, special programs and a 1-mile long "dune-to-lagoon" nature trail. Admission is free to the education center which is open to the public Tuesday through Sunday from 9 a.m. to 5 p.m.