At Your Service Personal Concierge in Brevard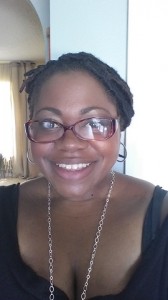 My name is Paula Creed- Smith, the founder and owner of At Your Service Personal Concierge Agency. At Your Service was birthed last year while I was pregnant with my second child. My background had always been helping others, especially since I have been involved with social services for approximately eight years. I had my first child and made the decision to become a stay at home mom. Now, fast forward to last year, pregnant with my second, I decided it was time to start helping people again. It was time for me to go back to work, but how? I started brainstorming and finally, I was blessed with this whole concept, At Your Service.
At Your Service Personal Concierge Agency is more than simply personal assisting. Personal assisting has such a cold, distant connotation, while personal concierge lends itself to helping, being committed beyond professional corporate mindset and genuinely caring about the customer. At Your Service is more than a company name, it's a philosophy. I am taking everything I learned from my years in social work (compassion, planning, time management, communication) and making it work in favor of every customer I get.
Some of the services that I will be offering include: event coordination, gifting shopping/gift baskets, grocery shopping and transportation. Don't be discouraged if you don't see something here you need. I can tailor something to meet your particular needs. Here is a basic breakdown for each service:
Event Coordination

Set and Management budget
Developing event vision
Locate, vet and manage vendors
Locate venue
Travel Arrangements
Guest list
Menu building
Favors and more

Gift Shopping/Gift Basket

Shopping for all events
Creating gift baskets
Gift wrapping
Consultation

Grocery Shopping

Special dinners
Everyday shopping
Pharmacy pick ups
Special diets

Light Housekeeping

Trash removal
Dishes
Vacuuming/sweeping/mopping
Meal prep

Transportation

Viera, Melbourne and Palm Bay Areas
Doctor appointments
School drop off/pickup
Work
Just about anywhere!
I can do just about anything, so if it isn't here, just let me know what you need. My hope for At Your Service is to create a business where people feel cared about and they know they are more than a project or paycheck. My services are perfect for new parents, single parents, sick or disabled individuals and anyone else who needs a hand.
You can contact me at:
321.298.9267
www.atyourserviceconciergeagency.com
atyourserviceconcierge@yahoo.com
www.facebook.com/atyourserviceagency
Thanks so much and I look forward to being at your service!
Paula Creed-Smith