Space Coast Business Information & Directory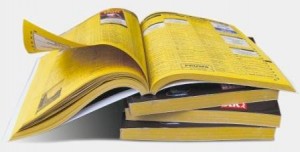 This page is provided to assist our Space Coast visitors and residents when searching for specific businesses or professions.  The links and articles in this section can be used as a convenient tool to locate information about Brevard County local businesses.
Take a moment to browse the articles located at the bottom of this page to explore some of   our latest featured local businesses of interest.
Do you know of a great or unusual business in Brevard County?  Please take a moment to help us develop this new section of Space Coast Florida with your suggestions.
Recommend Your Business For Space Coast Florida

Space Coast business owners with a unique or interesting twist on the usual expectations should take a moment to write us about their special offerings through link above or the "Contact Us" link at the bottom of this page.  Send a brief (or lengthy) note about what your business does which sets it apart from others in the area.  We will make every attempt to find a home here on Space Coast Florida for your article to let others know about unique and unexpected businesses to consider when shopping for products or services.
Suggest a Business For Space Coast Florida
If you would just like to recommend a business of interest, follow this link and let us know who you suggest we do some research about.  It might be awhile before we can do the research without an article to start with, but your opinion counts on this site, and we will try our best to get helpful information out as soon as possible.
Provided below are some convenient links to assist our visitors when searching for local businesses or services.  A brief note is provided with each link providing an overview of the associated link.
| | |
| --- | --- |
| YellowPages.com provides a well known and respected resource to browse for local Space Coast businesses.  The website is easy to navigate and locate specific items of interest. | Yellow Book is another well known and respected resource to browse when searching for local businesses.  The website can be somewhat easier to browse than YellowPages at times.  Other helpful features include the easy to access reverse look up and the people finder tabs. |
| YP also provides some interesting online tools, allowing visitors to explore the actual phone book.  It can often be helpful to learn more about a business by viewing the advertisement included within.  The following links are provided for our Space Coast area: | When searching for reliable businesses in the Space Coast, it's good to know that you can trust them to provide the goods or services they offer.  This link to the Central Florida Better Business Bureau can provide a good starting point. |
| The Superpages can also be an informative search tool when trying to locate local businesses.  This link is to the Melbourne Florida local area for search results.  You can quickly locate relevant Space Coast businesses, or scroll to other areas of interest by clicking on the graphic. | Did you know that you can get some great inside information and reviews from Yahoo?  If you would like to search for businesses and see what others have said, this free alternative to Angie's List can be a great starting point when looking for a reliable business in the Space Coast or elsewhere. |
| | |