New user profile setup and general site information
This page is provided to assist new members in setting up their profile.  After creating a new account on Space Coast Florida, you will be redirected to this page when signing in until you provide some basic information and notify us that you are finished.
Important: You must configure your basic settings promptly after creating a new user account, or the account will be deleted within 48 hours.  This new policy is an effort to combat user registration spam created by robot user registrations.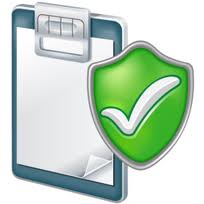 Follow this link to the profile setup: Profile page, or click on the dashboard option near the top-left of your screen.  After you are finished, click this link to send us a quick email.  You can also send us an email directly at: editor@spacecoast-florida.com (just copy and paste into your new email "To:" window).  Once we receive your request, we will change your role on our site and this page will not automatically display upon sign in.
Due to the large number of spam user registrations we receive, we have started deleting new accounts who have not at least filled in a few fields on their profile and sent an email letting us know they are finished.  This is an effort to clear any accounts created by robots with the intent of creating comment or article spam.  The idea is that robots won't be able to send an email or complete the registration process.
This registration process requires us to manually approve new users, so the update process may take 24 hrs to complete.  By assigning a temporary role, we can easily determine which users have not taken the second step in the registration process.  This should allow us to keep only "real" users registered on our site.
We hate spam… help us keep our site free of the junk.
Note:  After setting up your password and other information, you will need to click on the "Space Coast Florida" link near the top left of your screen to return to our site.  You can return to this page by selecting from "Home" >> "Space Coast Members" >> "New Member Page" on our menu bar, or simply log out and back in.  This will be your initial page when you sign in until you let us know you have finished (or when we delete the account if more than 48 hrs have passed).