Searching for Real Estate in the Brevard County Space Coast Area
Whether seeking to rent or purchase real estate in Brevard County's Space Coast, there are some excellent tools available which are not commonly available elsewhere.  When searching our local real estate offerings, these great resources make it easy to find the best property to suit your needs.
Don't just commit your home search to a local Realtor and hope they have the best information available.  You have access to information to make a home purchase one tailor made to your specific needs.  There is probably no one better able to find that perfect home than you, so make the most out of these great local real estate search links.
Take advantage of all that Florida's Space Coast has to offer.  That includes some fantastic research tools to save time and money when you are ready to buy a home or other real estate.
Space Coast Association of Realtors Public MLS Search

The Space Coast Association of Realtors has recently developed some great tools for your home search.  Along with the ability to easily change search parameters to suit your needs, there is now a map provided to display results and get more information for homes nearby.  When you select an individual property, a window will open which also provides the listing agent information to make it easy to set an appointment or get specific details.
If you would like to search Brevard real estate by square footage, subdivision, size, age, or other specific details without any advertising distractions, follow this link to the Brevard MLS public access website from the Space Coast Association of Realtors.  Clicking on the graphic above will open their map search directly in a full screen.  Unlike the Home Finder site below, the business on this site is promoting real estate, so it's packed with helpful information directly related to your property research.
Home Finder Website For Brevard County

The Home Finder website has an excellent resource for your use as well, but does include advertising distractions.  The link we have provided here on Space Coast Florida is to the Brevard – Melbourne real estate section where you can select a host of additional search parameters to refine your search and easily search nearby areas as well.  You can also select another area of the state altogether if Brevard County real estate is not your current interest.  Follow this link to Home Finder website for Melbourne, or go directly to the Home Finder Map Search to browse local real estate in the Space Coast area.
Search Space Coast Real Estate With Zillow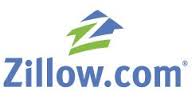 If you like to have everything wrapped up and delivered, you may find that Zillow.com is the place to do your real estate searching.  They offer a very friendly search site with lots of extras like value estimating and other tools to help you do your homework.  You can get a lot of trend graphs, loan estimating advice and much more by using this popular website.
The Zillow loan estimator is one of the few we have encountered which does not require a lot of personal information to provide basic loan rates and costs.  Coupled with the immediate results delivered, this is definitely a tool worth checking out.
Some individuals may find that the details are not as complete or are difficult to find, but the site is definitely worth a look.  If you don't like your home search all wrapped up and delivered by another, this may not be your best bet, but no harm in looking.
Each of these real estate research sites have features beneficial to your Space Coast real estate search.  Each can be very useful to explore the many options available for rental or purchase interests, so be sure to use them to their fullest.  Along with the Home Finder and MLS Public Search, links to other related sites for your research of all real estate interests in Florida's Space Coast are provided here on Space Coast Florida as well.
For additional research once you have found a property of interest, take advantage of the Brevard Property Appraiser website. Here you will be able to view more details about the property history, lot layout, and building specifics. From the main site access, click on the "accept" link to search by property details. You can also select their new map guided property search feature from the sign in page or by following this link to the new Property Appraisers Map. From the property map, you can zoom in on an area, or just type the street address in the search bar.
By using these valuable resources together for your home or business property search, you can be sure to have the latest research information available for any Space Coast real estate interest.
Frequent visitors to Florida's Space Coast may also want to take a look at all that the area has to offer in the way of time shares.  Investing in a time share can provide a convenient method of controlling expenses and having a familiar "home away from home" to make the most of your stay.

A good place to start when searching for our local time shares is Sell My Timeshare Now. Provided here is a link to the Canaveral area search page, but you can easily locate other cities or states if this is not your destination of choice.