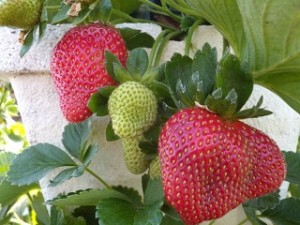 Support our local growers and the ecology with some natural options
These days it seems just about everything is shipped in from another region or country. It's nice to know that there are still some options available to our Space Coast area residents to buy local products. From food, to skin care to plants that will thrive and are native to Florida, it seems The Green Marketplace has you covered. Take a moment to explore the specialties below and get in touch with Kari to learn more.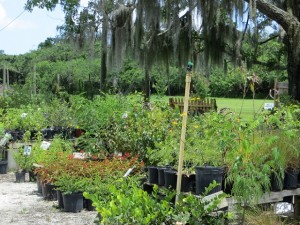 The Green Marketplace is a cooperative partnership between local growers, Naturewise and Hise Farms, which started in 2007. We are local growers, family owned and operated, who believe in using sustainable and natural methods to grow our plants and produce.  We strive to provide our community with fresh, safe, and environmentally friendly products and education that helps people be successful in their efforts to live sustainably.
We also collaborate with other small green crafters and niche growers to sell their naturally grown seasonal produce and farm goods at our marketplace. Get in touch with us through our website link below to learn more.
Some of the products we or other local growers produce include: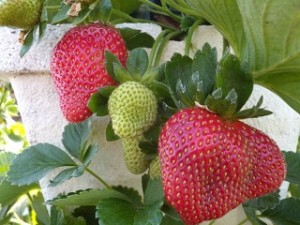 | | |
| --- | --- |
| Hydroponically grown produce, which varies with the growing seasons (strawberries, lettuce, greens, tomatoes, peppers, etc.) | Edible plants suitable for central FL like fruit trees, heirloom vegetable plants and herbs |
| Florida native landscape plants | Seasonal fruit (i.e. peaches, avocados, blueberries, etc.) |
| Handmade herbal oil and goats milk soaps, sprays, bug repellents, beeswax candles, cards, and other green crafts | Florida raw cow dairy products (milk, cheeses, yogurt, etc.) which are sold "Not for human consumption" per FL statutes |
| Local honey | Fresh eggs from our chickens |
| Natural gardening products, one-of-a kind yard art and landscape items | Healthy nutritional supplements and skin care |
We are located at 3910 N Cocoa Blvd (US 1) in Cocoa. That's just two miles north of SR 528 on the east side of the road. Check out our website below for current hours of operation or call ahead to be sure we don't miss your visit.
We are in the process of expanding our growing operations by adding more greenhouses and constructing a barn so we can grow even more produce and have the chickens and other farm animals on site in the near future.
Naturewise & The Green Marketplace
3910 N Cocoa Blvd. (US 1), Cocoa, FL 32926
Kari Ruder (kari@naturewiseplants.com)
(321) 536-1410