Navigating Our Space Coast Florida Website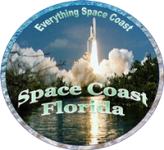 Welcome to our Space Coast Florida website!
This page is provided to give our visitors an overview and some tips for navigating our pages, articles and links to get the most out of their visit.  We include a site map at the bottom of this page, but this article is designed to give more than just a "site map" view.  Take a moment to read our tips below and don't miss out on the great tools available to explore all that Florida's Space Coast has to offer.
Using our menu options
Most of our links and articles of interest can be selected from the menu options displayed above.  When hovering over a menu option displays additional menus below or to the right, be aware that there may still be helpful articles or other resources from the primary menu link, so be sure to click it as well.  This can help you avoid missing out on great additional information and tools.
Using our article category list display
Our menu on the right-hand side of our home page also displays some of the most recent articles.  Don't forget that there are numerous articles which may have been "bumped" down the list, so be sure to search by specific area of interest.  Using the "Select Category" drop-down, you can easily scroll to categories of interest and display a short overview of the article contents.  Click on the article title or the "read more" link to view the full article along with any included links or tools.
Using our search form
Those who are unsure what category they would like to search can benefit from the search bar above the post which is also displayed on the right-hand side of some pages. Just enter a couple of keywords to see if there are articles containing that search string.  The only articles which display will be the ones containing a match for the terms entered, so when searching our site, "less is more".
Try to avoid entering words which might not be included in the article of interest.  For example: "hiking" would provide better results than "hiking and biking" since only exact match results will display.
Tip:  After selecting a page from the search results, you can quickly locate the search term which brought you there by pressing the ctrl and f keys simultaneously on Windows based machines.  Just type the search word in the new search box near the top of your screen and the matching words will be highlighted.
Soon to come:  We plan to add a Google search bar which not only selects our site, but some of the most reliable resources we have identified for Space Coast or related interests.  This search link will be provided on the right side of the main page just below our site search bar, so keep a look out for it.  This great search tool will speed your research whenever searching for important Space Coast information.
Searching with our site map display
If you would like to browse our site using a graphical display, try out the Site Map provided below on this page.  This can sometimes be helpful since it will display just the title of all pages and posts.  This may create a rather long list since all posts will be included, but can give you a good overview of our site layout and contents.  You can change the display order to more easily locate specific articles of interest by category, tag or date.
This site map will be updated automatically as additional pages and posts are added, but sometimes a direct link is provided in the menu bar which will not be displayed below.  Space Coast Florida visitors are encouraged to browse the menus first.  If an item does not seem easily located, please email us so we can make improvements.
Browse our pages and articles for the Florida Space Coast area by clicking on the links displayed in our site map below.