Locating Great Lodging in Florida's Space Coast Areas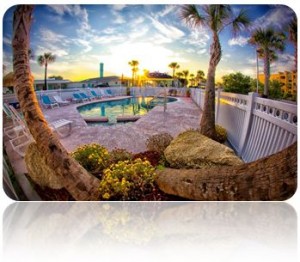 Florida's Space Coast (Brevard County) has a wide variety of lodging available to please any visitor to the area.  The options for Space Coast lodging range from Bed & Breakfast to Luxury Oceanfront to Extended Stay hotels as well as a wide variety of vacation rentals.
The links provided here can help you streamline your search for that perfect vacation getaway.  Take advantage of these convenient tools and recommendations when searching for any Space Coast lodging need.
Along with some general honest observations and recommendations for these popular lodging research tools, we have provided links directly to the local area search when available.  This can save you time when navigating the travel reservation websites and make it easier to locate that great vacation getaway destination.
Searching TripAdvisor for Space Coast lodging options
Our research here on Space Coast Florida has found that perhaps the best resource for locating affordable lodging of all types in Florida's Space Coast is Trip Advisor.  The link we have provided here is for the Cocoa Beach area, but you can easily scroll to other areas by clicking on the map displayed.  From there, you can pan, zoom or click on individual hotels of interest near your destination. ►
Trip Advisor is a great source for not only reviews on hotels or other lodging available, but also restaurants, local destinations, shopping and many other items of interest.  Read the reviews of others before you plan your trip to explore all the options available for your adventure.  Follow the link provided above to explore the many lodging or other options available for Florida's Space Coast.
Those individuals looking to book a hotel or other lodging in Brevard County's Space Coast will enjoy one additional benefit of Trip Advisor.  You can easily search and compare prices on the top travel booking sites (Priceline, Hotels.com, Expedia, etc.).  If you are signed up for a rewards program on one of the available booking sites, simply enter your membership information during the booking process to earn your stay rewards.
When comparing travel sites, you can quickly customize which sites you would like results from to speed your search.  Each travel site searched will open in a new window, so you can easily compare sites, as well as explore more photos and reviews from other travelers.  When it comes to options for your visit to Florida's Space Coast or elsewhere, TripAdvisor can be a great place to start your exploration of the area.
If you are planning a visit to any of our other exciting Florida destinations,  you will find that TripAdvisor can be a helpful tool to not only book your lodging, but locate nearby attractions.  Get an overview and check out fellow traveler reviews before you go to make the most of your trip.  Take advantage of this link to quickly locate information on Florida's top travel destinations.
Looking for a Bed & Breakfast hotel exclusively?  While you will find numerous B & B lodging options at Trip Advisor, you may appreciate the option to explore them on the leading website which caters to the specialty.  You can also purchase gift certificates for use at most of their premier locations to give friends or family.
 Take advantage of this link to explore more of the Bed and Breakfast hotels available in Florida's Space Coast. ►